Geographic atrophy progression is constant and irreversible1-4
Regions of atrophy typically start outside the fovea and expand to involve the fovea, which – over time – leads to permanent loss of vision.5

Complement overactivation is associated with lesion growth in geographic atrophy5
Overactivation of the complement systems has been implicated in retinal cell loss and in GA.7

Geographic atrophy has a notable disease burden for patients
Geographic atrophy can have a substantial negative impact on individuals' ability to perform essential and enjoyable daily activities.8,9

Disease progression in geographic atrophy is often constant and always irreversible1-4
Geographic atrophy is an advanced form of age-related macular degeneration (AMD) and is characterised by progressive and irreversible loss of the photoreceptors, retinal pigment epithelium and the underlying choriocapillaris.5
With currently no approved treatments available, it represents the most significant unmet medical need in ophthalmology.10
Geographic atrophy poses a significant burden to patients11
Geographic atrophy and advanced dry AMD are both terms used to describe the advanced form of dry age related macular degeneration (AMD), which is a leading cause of blindness worldwide.5,12
Over 5 million people worldwide are affected by geographic atrophy, with prevalence increasing with age.13 It has a significant and negative impact on vision and quality of life.11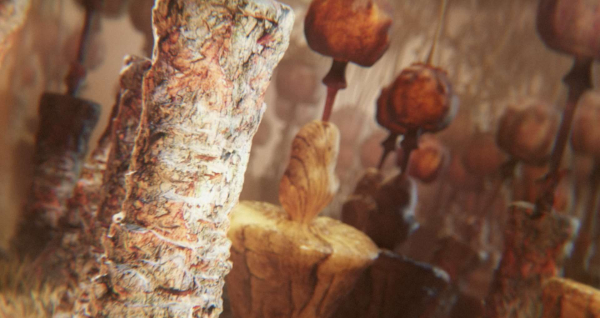 Complement overactivation has damaging effects in geographic atrophy7
Complement overactivation has been detected systemically in AMD and locally in patients with geographic atrophy.14 Overactivation of the complement system in geographic atrophy results in lesions that lead to retinal pigment epithelium and photoreceptor cell death in the macula.7
Explore the complement system and its role in geographic atrophy
Explore the complement system and its role in geographic atrophy
Are you looking for supportive patient materials?
dryAMD is a website dedicated to providing information and support to those affected by advanced form of age-related macular degeneration or geographic atrophy, as well as those who care for them.
The website has been created in collaboration with patients living with vision loss to ensure that it truly meets the needs of people with age-related macular degeneration.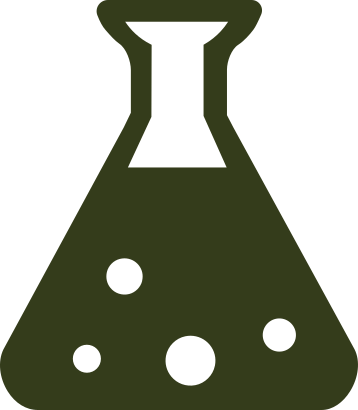 About Apellis
We are a global biopharmaceutical company leveraging courageous science, creativity and compassion to deliver life-changing medicines. As leaders in the research of targeted C3 therapies, we aim to develop new therapies for a broad range of debilitating diseases that are driven by uncontrolled or excessive activation of the complement cascade, including those within haematology, nephrology, neurology and ophthalmology.

Join us on our journey in geographic atrophy
What do you get after registering for our newsletter?
Access presentations and recordings of past medical events
Receive news and updates about GA from Apellis
Areds. (2009) Change in Area of Geographic Atrophy in the Age-Related Eye Disease Study: AREDS Report Number 26. Arch Ophthalmol. 127(9): 1168-1174 https://doi:10.1001/archophthalmol.2009.198.
Holz, F.G. et al. (2014). Geographic atrophy : clinical features and potential therapeutic approaches. Opthamology, [online] 121(5), pp.1079-1091 doi:10.1026/j.ophtha.2013.11.023
Sunness, J.S et al. (2007). The long-term natural history of geographic atrophy from age-related macular degeneration: enlargement of atrophy and implications for intervential clinical trials. Ophthalmology, [online] 114(2), pp.271-277 doi:10.1016/j.ophtha.2006.09.016
Boyer, D.S. et al. (2017). The pathophysiology of geographic atrophy secondary to age-related macular degeneration and the complement pathway as therapeutic target. Retina, 37(5), pp.819-835. Doi:10.1097/iae.0000000000001392
Fleckenstein, M. et al. (2018). The Progression of Geographic Atrophy Secondary to Age-Related Macular Degeneration. Ophthalmology, 125(3), 369–390. https://doi.org/10.1016/j.ophtha.2017.08.038.
Smailhodzic, D. et al. (2012). Risk Alleles in CFH and ARMS2 are independently associated with systemic complement activation in age-related macular degeneration. Ophthalmology, 119:339-346
Katschke, K.J. et al. (2018). Classical and alternative complement activation on photoreceptor outer segments drives monocyte-dependent retinal atrophy. Scientific Reports, [online] 8(1), p.7348. doi:10.1038/s41598-018-25557-8.
Sivaprasad, S. et al. (2019). Living with Geographic Atrophy: An Ethnographic Study. Ophthalmology and Therapy, 8(1), 115–124. https://doi.org/10.1007/s40123-019-0160-3.
Jones, D. et al. (2022). MOSAIC: A qualitative study of the clinical, humanistic, and financial burden of geographic atrophy (GA) among patients. Investigative Ophthalmology & Visual Science, [online] 63(7), pp.4217-A01454217-A0145. Available at: https://iovs.arvojournals.org/article.aspx?articleid=2781790.
RIQUET, D. (n.d.). Parliamentary question | Geographic atrophy as an unmet medical need in the field of ophthalmology | P-000876/2022 | European Parliament. [online] www.europarl.europa.eu. Available at: https://www.europarl.europa.eu/doceo/document/P-9-2022-000876_EN.html. Accessed July 20, 2022.
Patel, P. et al. (2020). Burden of Illness in Geographic Atrophy: A Study of Vision-Related Quality of Life and Health Care Resource Use. Clinical Ophthalmology (Auckland, N.Z.), [online] 14, pp.15–28. doi:10.2147/OPTH.S226425.
Gehrs, K.M. et al. (2006). Age-related macular degeneration—emerging pathogenetic and therapeutic concepts. Annals of medicine, [online] 38(7), pp.450–471. doi:10.1080/07853890600946724.
Wong, W.L. et al. (2014). Global prevalence of age-related macular degeneration and disease burden projection for 2020 and 2040: a systematic review and meta-analysis. The Lancet Global Health, 2(2), pp.e106–e116. doi:10.1016/s2214-109x(13)70145-1.
Scholl, H.P. et al. (2008). Systemic complement activation in age-related macular degeneration. PloS One, [online] 3(7), p.e2593. doi:10.1371/journal.pone.0002593.